OIDB Team
David Petersen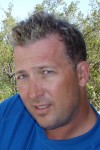 David has accrued over 20 years of project and client relationship management in the building envelope and fenestration sector, coupled with a formal background in Management Studies through the University of Toronto.
David's hands-on style of project management in Canada, the U.S and Caribbean is balanced with a technical background in building science consulting (OIDB sister company: Earthshine Bionomics® – facilitates companies in developing and building low energy, resilient, homes and light commercial structures) allows David to understand client wants and needs and translate these into a comprehensive package focused on meeting design goals while keeping budgets and timelines in check.
David maintains an active relationship with academia, teaching course content for the Canada Green Building Council's™ Sustainable Building Advisor program and is a guest lecturer at George Brown Colleges School for Architectural Studies.
 SBC™ Connection
Sustainable Buildings Canada™ has been hosting building design charettes since 2003, utilizing the Integrated Design Process to help a diverse group of clients, including developers for both new and existing buildings, to achieve substantial energy savings while creating a more resilient and healthy built environment in the process.
David has been working with the team since 2010 as part of their group of expert designers, modelers and facilitators, enabling SBC to deliver quality results with better-than-code performance (25% or greater) and up to Net Zero Energy (NZE) performance in residential and commercial buildings.