Costs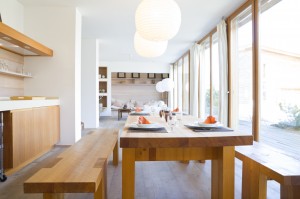 OIDB connects the best of the Architect/Builder/Client model with the efficiency of a pre-fabricated/modularized approach regarding the selection of finishes and materials. This allows for a tailored approach within a selected range of options, leading to a clear sense of costs early in the pre-design stages. Our model would nevertheless allow us to address specific needs relating to your site and structure, while streamlining, where possible, the design process and a variety of construction costs/timelines associated with the build.
Typical construction costs, before taxes, may range from $225-295/s.f. Various items are typically not part of the construction cost as generally accepted within the industry these include, but are not limited to:
Cost of land
As-built drawings, if required
Surveyors
Disbursements/travel time
Engineering/consultants for structural, mechanical/HVAC
Plumbing, electrical, landscape, fire/life safety design where required
Landscape construction
Appliances
Various permits and associated administrative fees in respect to municipal authorities etc.
We create flexibility through our design-build model to provide for a wide array of options and levels of finish within each price range.